Roofing Contractors Network
3638 Green Meadow Ln.
Flower Mound, Texas 75022
Phone: 817.430.1615
Email: Email Us

Our Approach
Our 10-step approach is the best way to ensure you work with only highly-qualified, trained and insured contractors at the same cost as other roofing companies.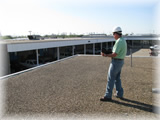 Visual Roof Inspection
The first step in developing accurate recommendations. This important step will determine if your roof needs to be replaced, restored or repaired. This is why we devote an adequate amount of time to evaluate the condition of your roof.
Read More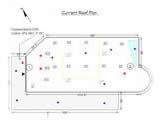 Detailed Roof Report - Including
Roof Conditions and Recommendations
Provides you with detailed roof conditions, roof diagram, recommendations and budget estimates.
Read More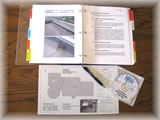 Customized Specifications for Your Project
Designing the correct solution the first time will save you money. At this stage project requirements are outlined. This includes materials, equipment for construction, methods, manufacturers, special requirements and state and city codes.
Read More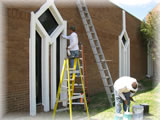 Competitive Bidding from
The Roofing Contractors Network
Only qualified roofing contractors are invited to participate in our competitive bidding process. This ensures awarding the project to the lowest bidder does not compromise performance. All bidders will be using the same Specifications and detailed Scope of Work ensuring a fair and competitive bidding process.
Read More
Pre-Bid Onsite Meetings with Contractors
These meetings are a forum to disseminate both important and even unusual project information, as well as answer any initial questions that might pop up. It's a key opportunity for the Contractors to gather information, giving them the chance to make the most accurate, competitive bid possible.
Read More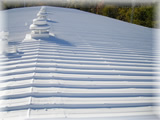 Budget Estimates
We help the facilities manager and property owners with budgets from major repairs of older roofing systems to the minor repairs of new roofing systems. Older commercial building systems usually need more attention and repair than what is in the current budget. We understand this and can help the building owner or manager make informed decisions on which commercial roofing repairs to make.
Read More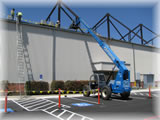 Pre-Construction Onsite Meetings with Contractors
We will hold a Pre-Construction Meeting onsite. The purpose of this meeting is to review the project documents and requirements for construction with the contractor and answer any questions that they may have on the project. We will coordinate all the details of the project and scheduling.
Read More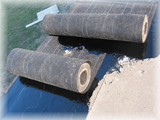 Quality Assurance Inspections
We track your roofing installation to ensure that it is installed in accordance with the contract documents, to troubleshoot any issue that may arise due to unforeseen conditions, and to verify that the Owner is getting the quality job that they are paying for.
Read More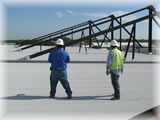 Final Warranty Inspection
We have built a solid reputation on accepting only a high quality of workmanship on every project. You can be confident that when the project meets our final approval you will have one of the best roofs in town backed by a Full Value NDL Manufacturer's Warranty.
Read More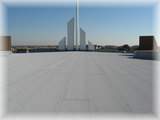 Final Project Report & Presentation
This documents all phases of the roofing project with photographs. It is perfect for management and board presentations.
Read More