Roofing Contractors Network
3638 Green Meadow Ln.
Flower Mound, Texas 75022
Phone: 817.430.1615
Email: Email Us

Customized Specifications
Designing the correct solution the first time saves you money. We outline the project requirements during the customized specifications step. Project requirements include materials, equipment for construction, methods, manufacturers, special requirements and state and city codes.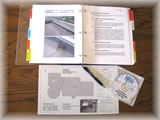 Scope of Work
We also provide you with a Scope of Work, a detailed step-by-step procedure of your roofing project. The contractors use the Scope of Work document during the bidding process. Using a Scope of Work eliminates loopholes and costly extras.
Benefits
Addresses each project uniquely to achieve the right solution.
Ensures the property owner / manager will receive exactly the system desired by utilizing detailed Scope of Work.
Provides stringent requirements for the bidding process.
Minimizes the probability of unforeseen problems occurring.
Ensures the best price for the owner by requiring contractors to bid exactly the same methods, means and procedures.
* Built Up Roofs (BUR): Aggregated & Aluminized Surfaced * Modified Bitumen Systems: Modified / BUR Hybrid Systems Granulated and Smooth Surface Tapered Insulation Systems * Metal Roofs: Energy Star Elastomeric Systems * Single Plys: TPO PVC EPDM * Roof & Leak Repair: Waterproofing Caulking Walls & Windows
Dallas Roofing Contractor | Fort Worth Roofing Contractor | Commercial Roofer Dallas | Commercial Roofer Fort Worth
Industrial Roof Repair North Texas | Dallas Roof Restoration | Fort Worth Roof Restoration | Roof Repair Fort Worth Texas
Roof Repair Dallas Texas